What strategies can you employ to stand out from the crowd and increase traffic at your exhibition stand?
As every experienced event producer knows, an exhibition is a great place for suppliers and customers to meet. Customers come actively looking to buy, or at least keen to learn about your latest & greatest, and suppliers have the time and the right attitude to actively engage with their target audience.
The only problem is, that from the suppliers point of view, there is a huge amount of competition, with each exhibition stand vying to attract the customer's attention.
When you are investing often thousands of dollars into an exhibition stand, it is imperative that you get a return on your investment.
So what strategies can you employ to stand out from the crowd and increase traffic to your exhibition stand?
Stand out from the crowd
Being creative gives you a huge edge at any event.
Whether your desired result is to get sales leads, generate buzz for a new product or increase brand awareness, planning an inventive and effective booth will get the right people to seek you out.
Customers are naturally attracted to a good-looking booth, so put effort into your design as it will make the difference between visitors stopping or walking by.
Clear Signage
As well as "stand out" design, your messaging needs to be clear and visible, from as many directions as possible, as well as near and far.
Create buzz
Having an aspect of your stand that creates buzz is a great way to get the crowd talking about and visiting your stand.
We achieved this with our own table tennis table, the exhibition coincided the the Australian Open so what better way than have our own tennis competition with the winner receiving tickets to centre court.
Another hit with the attendees was our Virtual Reality set up, there was always a line up to experience the VR world and with a simple scan of your delegate badge putting you into the draw to win your own Virtual Reality machine.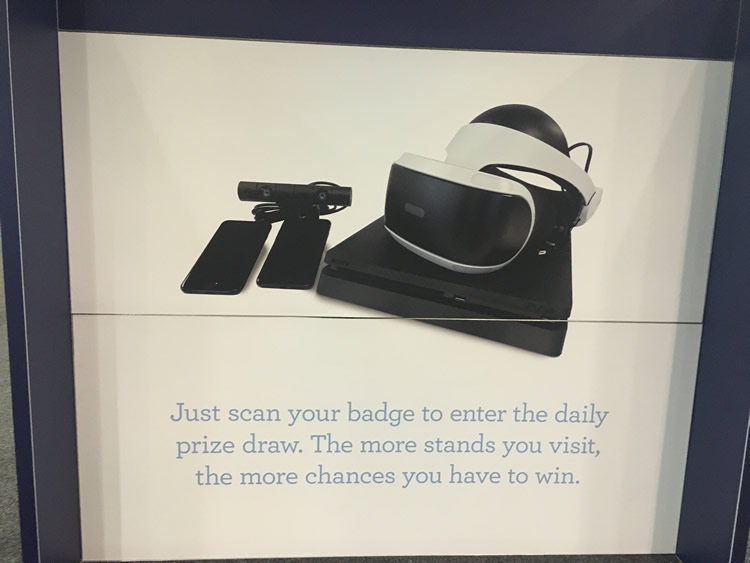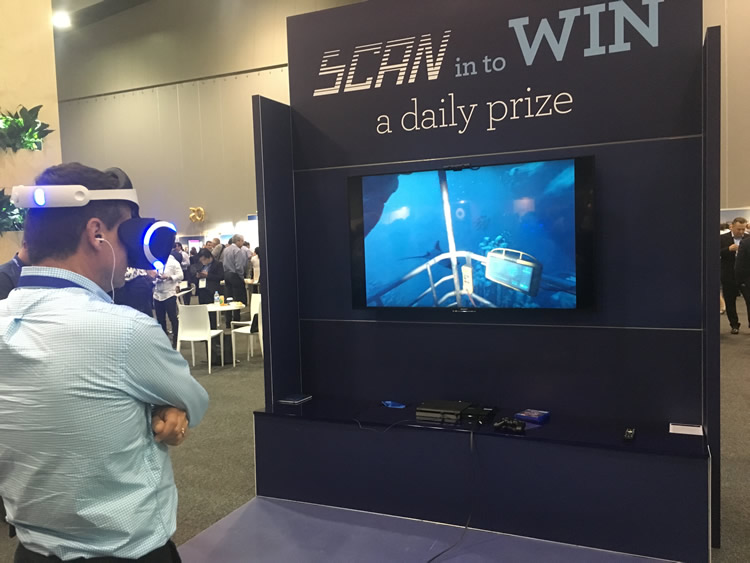 Feed the masses
Exhibitions are exhausting. Attendees are usually not used to walking around all day so offering them free snacks & drinks is a great strategy to pull crowds to your stand. Use this opportunity to also accentuate your theme, and make sure that your drinks or snacks are in line with your company's branding.
At the AMP stand, works.com created an enticing coffee area, with seating and endless free (good) coffee in branded AMP cups.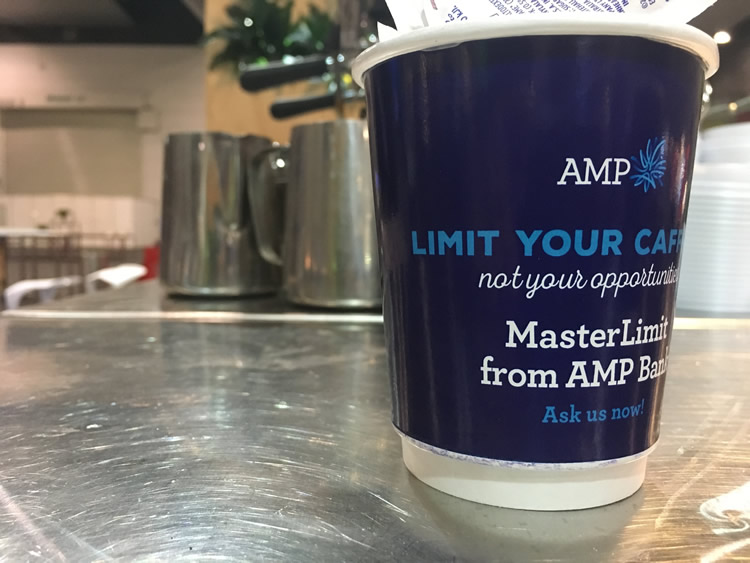 Make comfort zones
Let the audience step into your zone where they can be free from hassles. Having various entrances allows them discover the booth on their own terms without being forced into your stand from a particular pathway. Once inside provide seating zones so they can chill out and stay.
Reasons to interact & connect
As attendees walk around the exhibition, they are on the look-out for reasons to stop at a booth.
Feed this by giving them an easy point of entry. At the AMP stand, works.com offered a free health check, results were then emailed to attendees which had the added bonus of providing an incentive for attendees to part with their contact details.
And lastly … train your staff
All the above strategies count for nothing if your staff do not interact with the attendees. Strategies can get people to stop, to sip coffee and to take a seat, but your staff are the key ingredient to encourage attendees to engage, waking them out of zombie mode.
A well-trained staff member is gold, turning a well designed stand into a effective stand, guaranteeing a return on your investment.
For your next EXCEPTIONAL EXHIBITION STAND – contact us.